Our Instructors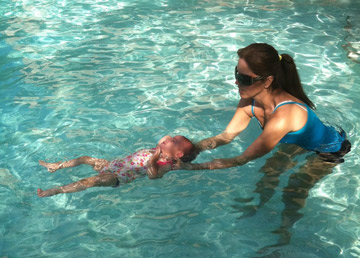 Glori is a native Floridian, born in Stuart and raised in Orlando. She was a swim team member at the local YMCA during her youth, and a deep-water lifeguard at Wet N Wild and Disney during her late teens to early twenties. At a young age she took stroke lessons from the YMCA and developed a great love for the water.
Glori began teaching stroke lessons in 2000 and quickly found her passion for teaching infant survival.
At Baby Aquatics we are dedicated to teaching children critical survival skills that they will need in an emergency. We will be presenting these skills and reinforcing them, so that they can be mastered and effectively and skillfully applied. We are also committed to the growth and development of your child, so that you and your child will discover fun and safe ways to enjoy the water.
For more information contact us today!